KEEPIN' UP WITH KENDALL
Someone please dial 911 because there's a fashion emergency happening, within the Kardashian clan, by the name of Kendall Jenner. She isn't committing a crime like her less sartorially-savvy older sisters Kim, Khloe and Kourtney. Her issue regards the current five alarm status of her modeling career.
Kendall, earlier this month, had a pretty successful fall/winter 2014 show season. She booked coveted slots to walk for Marc Jacobs during New York Fashion Week, Giles during London Fashion Week and Givenchy and Chanel during Paris Fashion Week. Although none of these opportunities prevented her from squeezing in time to hobnob, front row-style, with Anna Wintour at TopShop Unique's show in London.
Kendall's modeling career launched last year after she signed a contract with The Society, a division of Elite Model Management in New York. They represent a roster of boldfaced names, like Adriana Lima and Lindsay Wixson. She's also developed a strong business relationship with powerhouse stylist Katie Grand. But, let's be honest for a minute. It doesn't hurt that she comes from reality television royalty. Her father is Olympic legend Bruce Jenner (check!). Her sister is Kim Kardashian, who happens to be the mother to the daughter of Kanye West (BOOM!). Surely she's got the look, however, she's definitely got the right connections.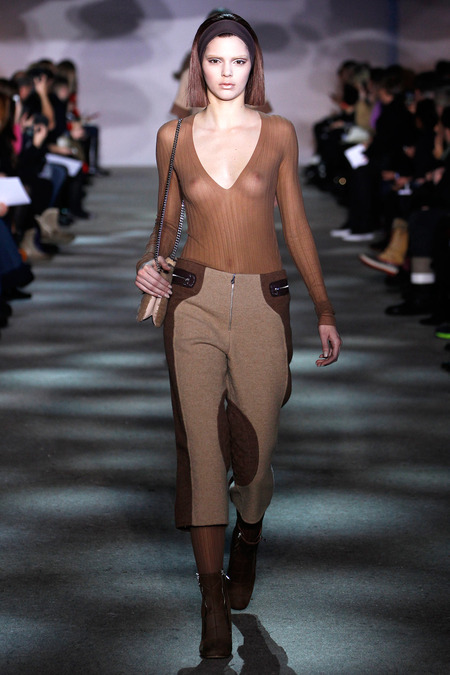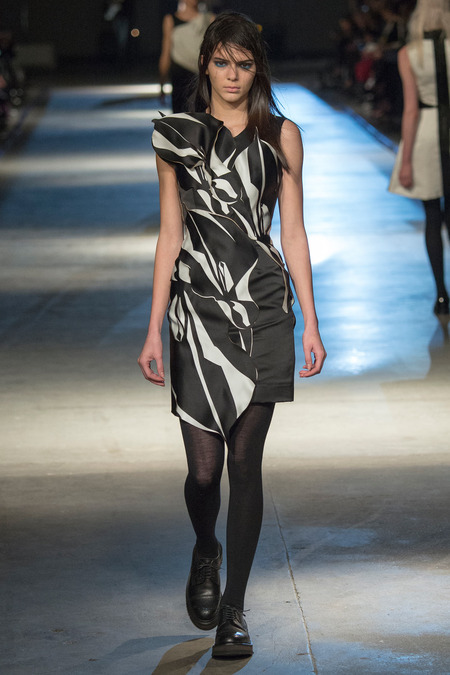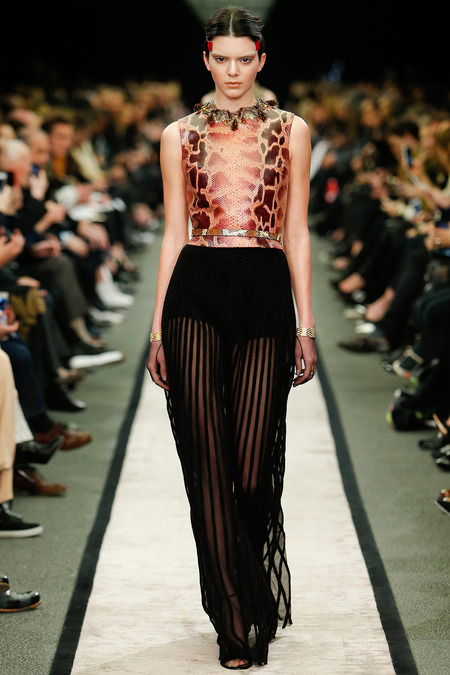 From left to right: Kendall Jenner and Anna Wintour sitting front row at TopShop Unique's show in London, Kendall walking for Marc Jacobs in New York, Giles in London and Givenchy in Paris.